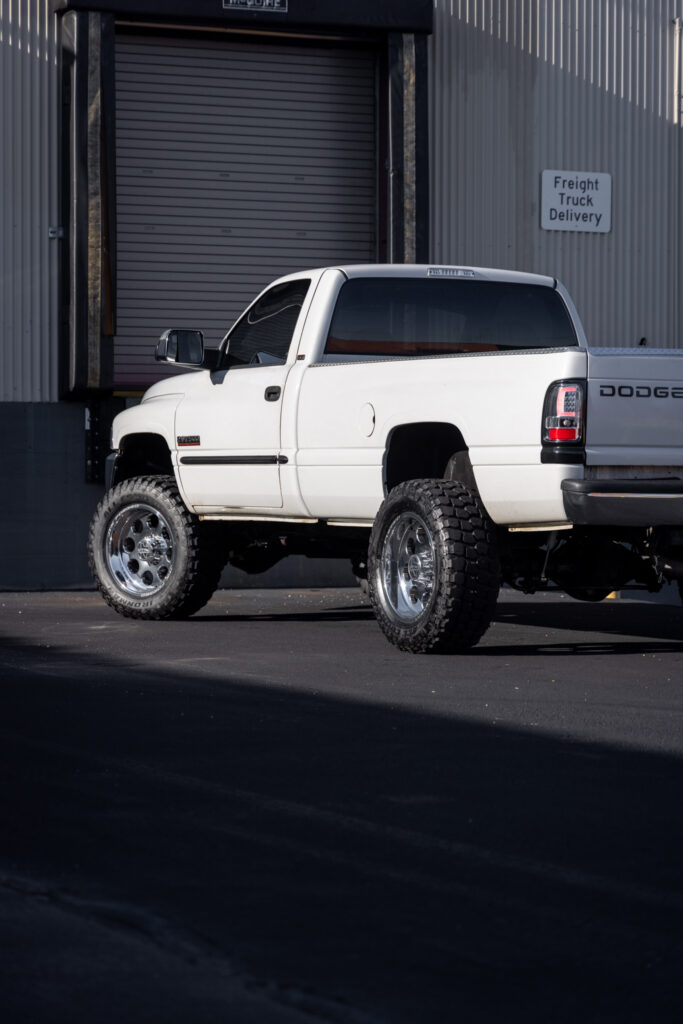 When you think of a classic work truck set up, first thing that come to mind is a long bed regular cab with a lift, 35-inch mud tires and soft-8 style wheels. Fast forward to 2021 and we get this super clean second generation Dodge Ram 2500 put together by Jay's Fine Line Rigs out of Flint, Texas.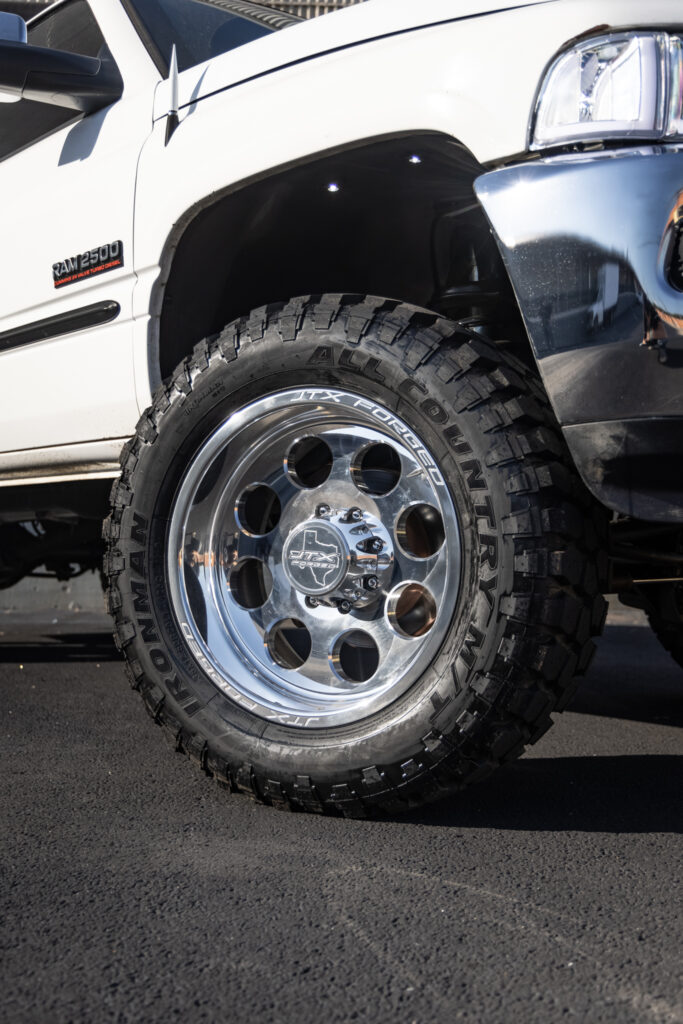 To get this second gen sitting right Jay's added a 3-inch Carli Suspension lift with extended control arms and end links. After the truck had some clearance beneath the fenders, it was time for a mean wheel and tire set up. Keeping with the classic work truck theme a set of 20×10-inch JTX Forged Crater single series wheels with floating center caps were installed and wrapped in a set of 35×12.50r20 Ironman All Country MT tires.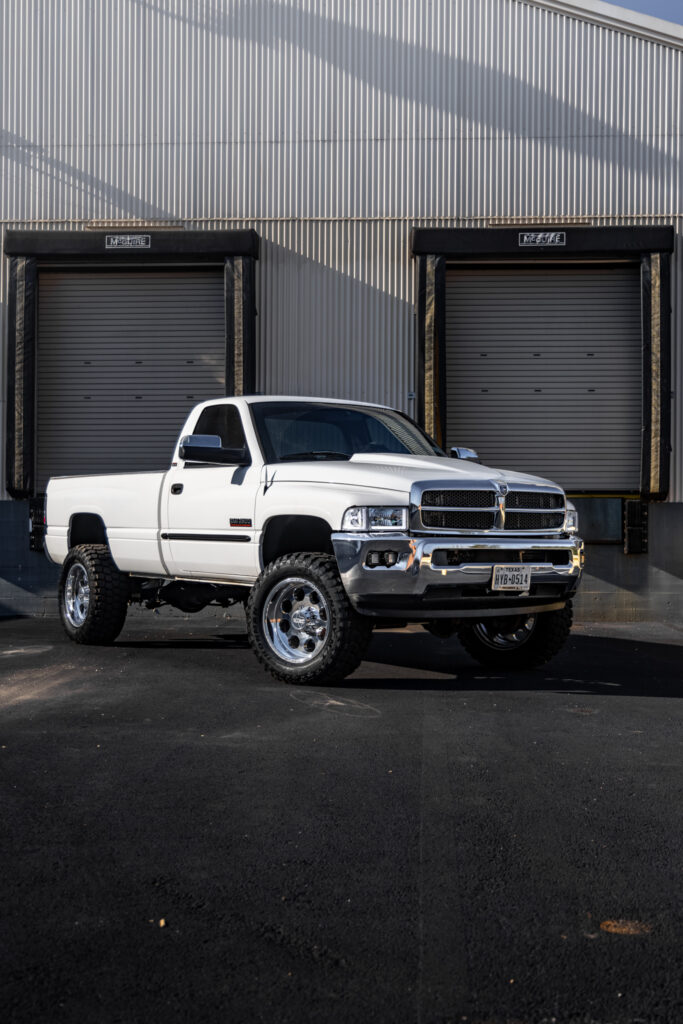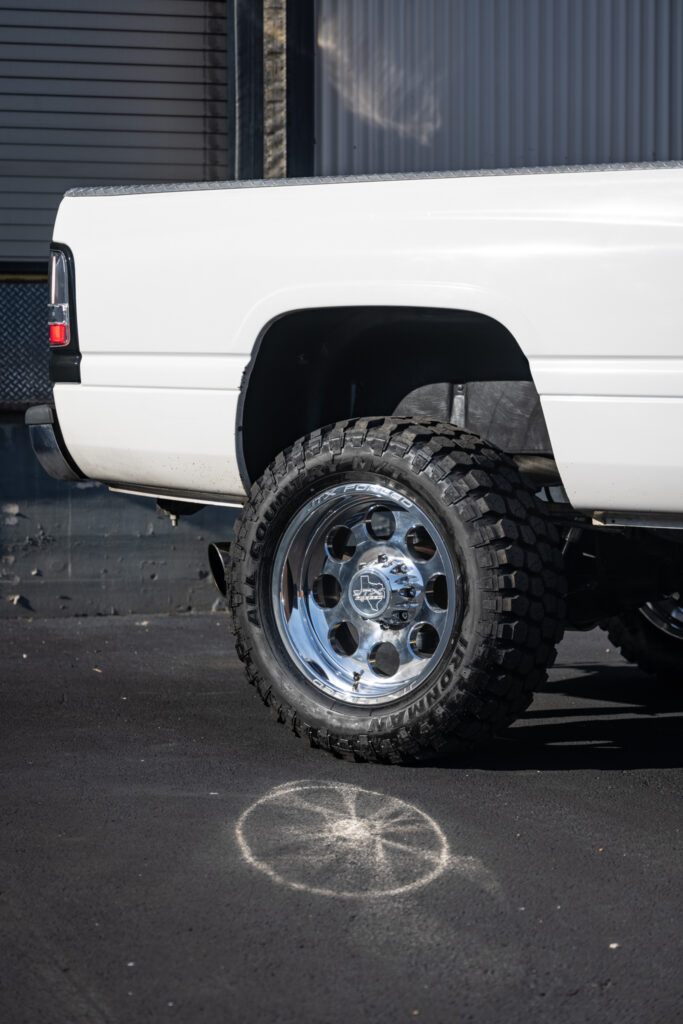 Completing the modern classic truck look, Jay's added a 2″ cowl induction hood, new chrome front bumper with LED light cubes, new headlights, new taillights and updated side mirrors. Next time you see a clean classic looking work truck rolling down the street, look a little closer it maybe more than meets the eye.