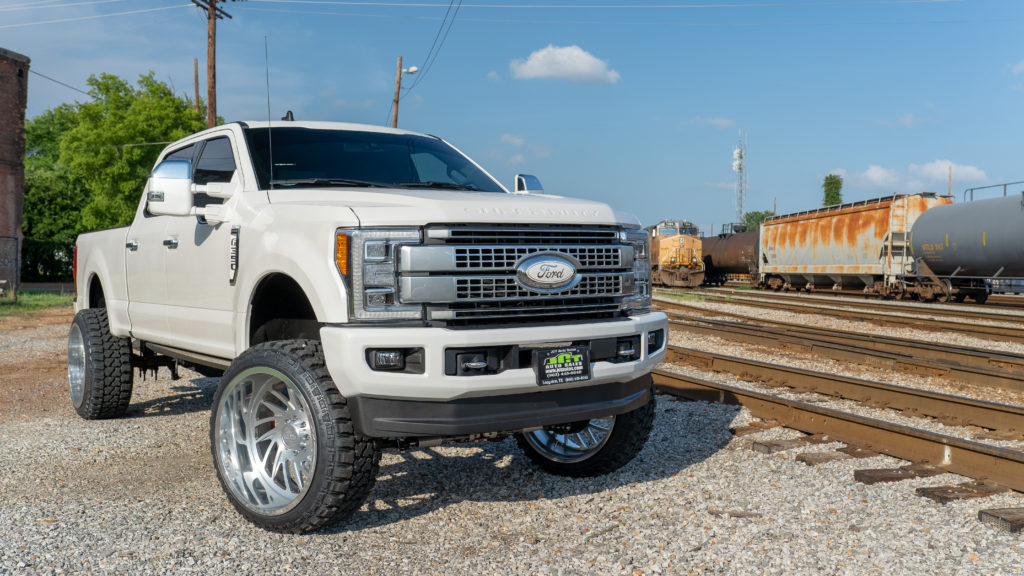 When it comes to vehicle customization, there's nothing better than buying the latest model year truck right off the lot and immediately going in on it. That's exactly what happened with this 2019 F-350 Super Duty Platinum. Fresh off the lot, this luxury truck went under the knife almost as soon as delivery was taken. With all the amenities already equipped inside and under the hood from the factory, the only true additions necessary were underneath.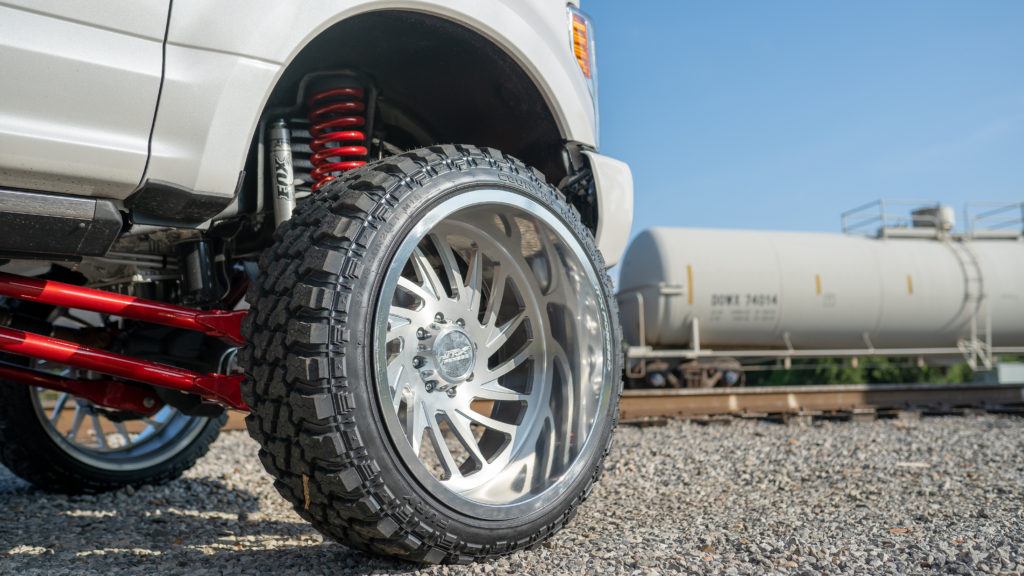 On a truck like this, there's only one place to start a build – the suspension. Not opting for a typical lift, this Super Duty sports an 8-inch BDS 4-link suspension lift with Fox 2.0 shocks and candy red powder-coated components.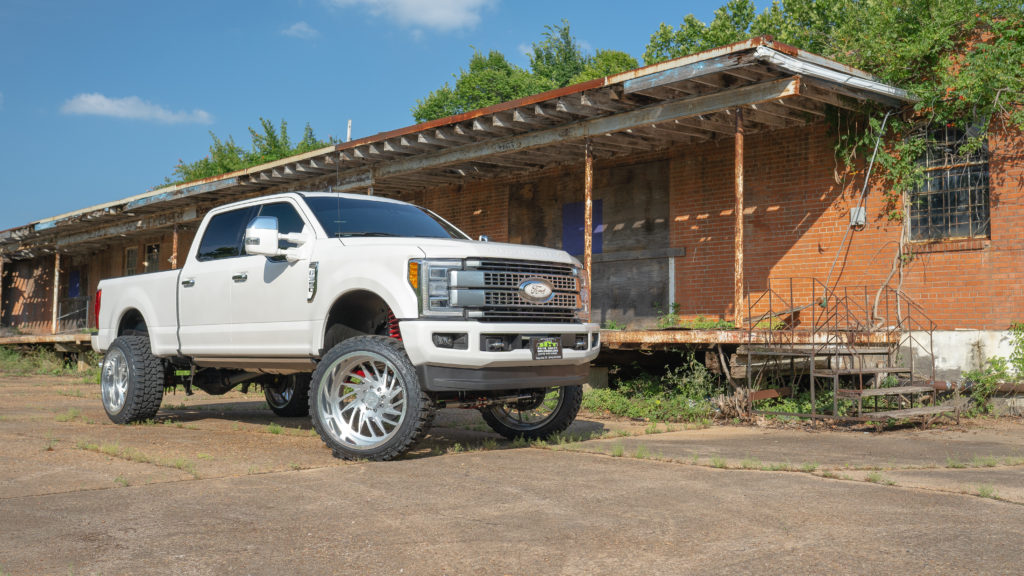 When it came time for wheels and tires, the JTX Forged Centerfire wheels in 26×14-inches with brushed faces were an easy selection. 37-inch Fury off-road tires keep the wheels protected from the pavement. Not wanting to alter the truck too much, some of the factory chrome accents including mirror caps and tow hooks were left alone to make sure this truck still had plenty of shine.